We're pleased to share with you content from this month's Core Plus Aerospace Newsletter. If you're interested in subscribing to updates, click here, and enter your information.
---
As the end of the school year nears, we have gathered some resources for students, educators, and parents thinking about the future. See below for new information highlighting units from the Core Plus curriculum, a way for students to learn about Washington state careers from home, and more. We hope that everyone is staying safe and healthy during this time.
---
PLANNING RESOURCES FOR THE CLASS OF 2020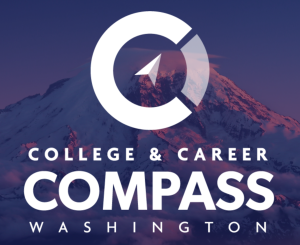 WSAC's Class of 2020 Action Plan includes a variety of resources to help students stay on track with college and career planning while at home.
Stay tuned for our next newsletter when we'll share resources and information regarding post-high school pathways specific to Core Plus Aerospace graduates.
---
EXPLORE THE CURRICULUM SPOTLIGHT SERIES

The Curriculum Spotlight series highlights a core instruction unit or skill set delivered through the Core Plus Aerospace curriculum. Our latest Spotlights on Intro to Aerospace and Shop Tools dig into what students learn and how the curriculum connects to state learning standards.
Check out all our curriculum spotlights below.
---
CONNECT WITH WASHINGTON BUSINESSES AND EXPLORE CAREERS FROM HOME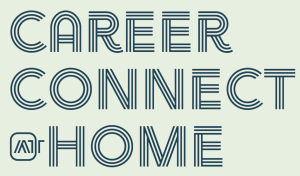 Every school day at 3:30 p.m., professionals from different industries or companies will discuss their work and how they prepared for their current job through a secure YouTube livestream. Students can ask questions and interact with employer hosts via Instagram (@Career.Connect.at.Home). Visit CareerConnect@Home to find out the lineup for each day and join the conversation! Click here for videos of previous conversations with businesses, including manufacturers.
---
CHECK OUT FUTURE U.: ONLINE VIDEOS AND LESSONS FOR HANDS-ON LEARNING
Free online videos and standards-aligned STEM lessons are available through FUTURE U., a collaboration between Boeing and Discovery Education. Students can learn about topics like welding and space ergonomics and take virtual field trips to learn about aerospace innovation, sustainability, and more. FUTURE U. provides educators with the tools they need to inspire their students to use creativity, collaboration, persistence and problem-solving to change the world. Geared towards students in grades 6-12, FUTURE U. uses hands-on, experiential learning to ignite excitement and inspire them to become tomorrow's innovators.
---
FOLLOW US ON SOCIAL!
Are you following us on our social media platforms? If not, click below to stay engaged with the Core Plus Aerospace efforts!