We're pleased to share with you content from this month's Core Plus Aerospace Newsletter. If you're interested in subscribing to updates, click here, and enter your information.
CORE PLUS INSTRUCTOR TRAINING: ALIGNING CLASSROOM INSTRUCTION WITH INDUSTRY STANDARDS
We were excited to see and hear from many Core Plus Aerospace teachers – including instructors new to the program as well as veterans – during a multi-day professional development session at Boeing this month. This annual workshop, hosted onsite at Boeing, is part of an ongoing professional development series designed to support Core Plus instructors, refresh and reinforce industry standards, provide project ideas to take back to the classroom, and offer a forum for instructors to share and learn from one another. Boeing and OSPI also benefit by hearing first-hand what's happening in Core Plus classrooms and what resources and skills instructors are seeking.
Curious what goes on in these trainings or what current instructors think? Check out the new video above! You can also email OSPI's CTE team (careerandcollegeready@k12.wa.us) to learn about additional professional development opportunities throughout the year.
---
CURRICULUM SPOTLIGHT: RIVETING

Students, parents, and teachers curious about what happens in a Core Plus Aerospace class should check out our Curriculum Spotlight series! Each Spotlight highlights a core instruction unit or skill set delivered through the Core Plus Aerospace curriculum. As a reminder, year one of Core Plus Aerospace focuses on skills common to all manufacturing environments. Year two dives further into skills specific to the aerospace industry. In the latest Curriculum Spotlight, we share information about Riveting, an important skill for anyone looking to enter the aerospace industry. Learn more here!
---
COMING SOON: APPLICATION WINDOW FOR SUMMER INTERNSHIPS AT BOEING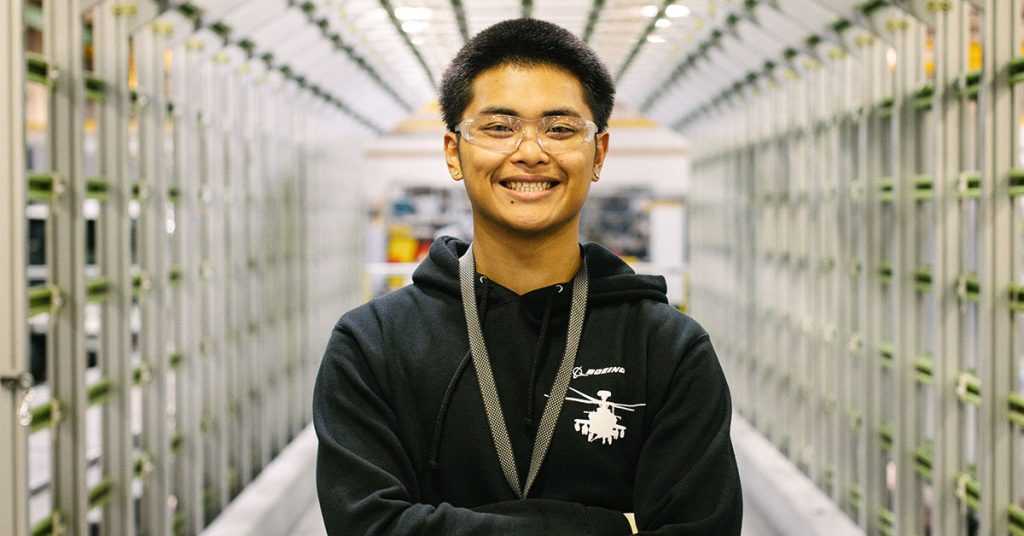 It's already time to get ready for take-off in 2020! The Core Plus Aerospace internship application window will open just after the new year.
This five-week, paid summer internship, hosted by The Boeing Company, is open to students at all Core Plus Aerospace partner schools. "The Core Plus Aerospace internship is a valuable experience for students because they really learn what it's like to work in a manufacturing environment," said Essentia Rivera, Senior Workforce Specialist at Boeing. "The first three weeks, students spend developing hands-on mechanical, electrical, and sealant skills. The final two weeks, they learn employability skills through mock interviews and resume reviews." More information about the internship and application process will be released in December on our
Resources page
.
---
FOLLOW US ON SOCIAL!
Are you following us on our social media platforms? If not, click below to stay engaged with the Core Plus Aerospace efforts!
Facebook | Twitter | Instagram | YouTube
---
Want to stay up to date with what's happening in Core Plus Aerospace classrooms around the state? Enter your information below to join our monthly mailing list!