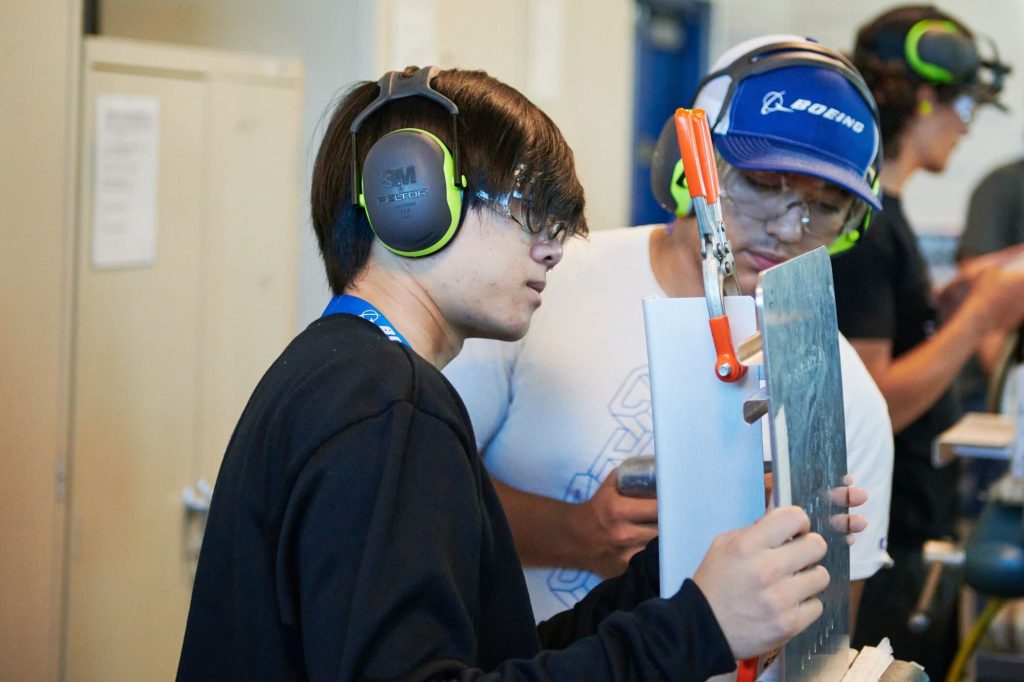 From starting careers at Boeing, completing the summer internship or heading off to college, Core Plus Aerospace graduates and students accomplished a lot this summer! This school year we are looking forward to more students learning hands-on skills that lead to well-paying and rewarding careers. Here are some resources that you can use to get more students excited about advanced manufacturing careers. Find more in the resources section of our web site.  
Grants available to help meet the demand for hands-on learning 
Last summer there were twice as many schools and skills centers represented in the Core Plus Aerospace summer internship. Demand for hands-on learning opportunities is growing! Applications for grants from OSPI are now open to educators interested in creating a new Core Plus Aerospace program or supporting an existing Core Plus Aerospace program. Schools can apply for up to $75,000 to start a new program and $50,000 to support or develop an existing program. Funds can be used for a range of activities, from capital costs to substitute teachers to cover while your program instructors participate in professional development. The deadline to submit an application is October 26. Learn more here or contact OSPI at cte@k12.wa.us  
It's not too early to plan for a career after graduation  
Graduating from a Core Plus Aerospace program gives students a head start and advantages in pursuing post-high school opportunities like the Boeing Employment Training Program (BPET). BPET is an accelerated hiring process for Core Plus Aerospace graduates and students enrolled in aligned, hands-on programs at high schools, skills centers, and community and technical colleges. These graduates and students skip the interview process when applying for select entry-level manufacturing jobs at Boeing. Whether you're a new graduate or looking at careers after high school, check out BPET.  
Learn where Core Plus Aerospace can take you 
A career at Boeing is one of the many places Core Plus Aerospace can take students after high school. Learn how three Core Plus Aerospace grads turned what they learned in the classroom and in the summer internship into a career at Boeing and find out what they want to do in the future.  
Stay up-to-date this school year!