We're pleased to share with you content from this month's Core Plus Aerospace Newsletter. If you're interested in subscribing to updates, click here, and enter your information.
APPLY NOW: GRANTS AVAILABLE TO SUPPORT CORE PLUS AEROSPACE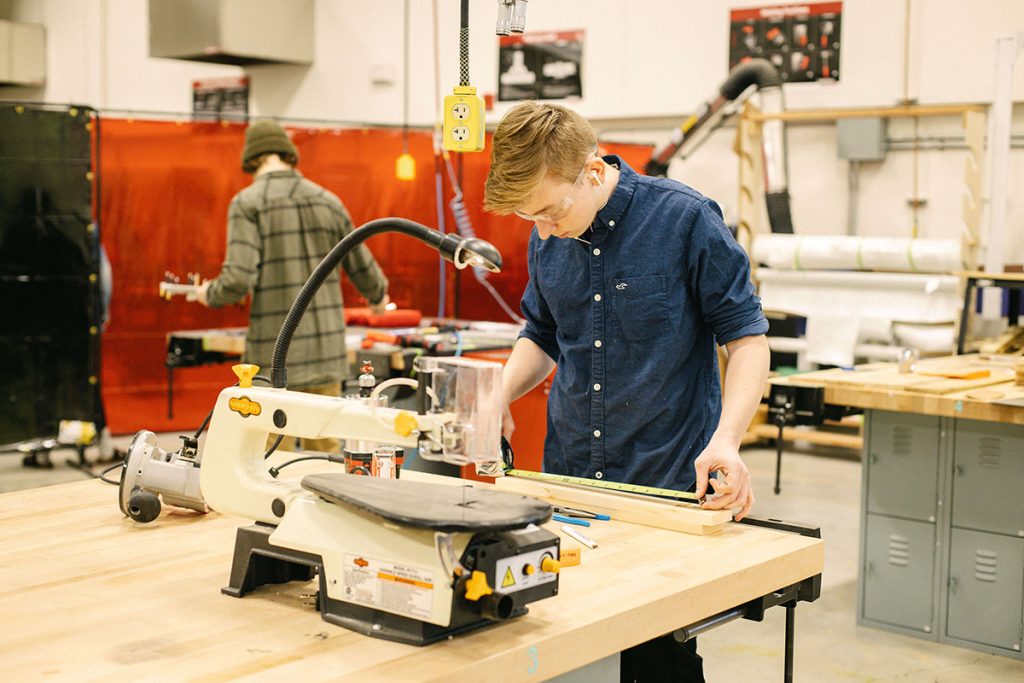 A quick reminder: grant deadlines for the 2019-2020 school year are fast approaching! If you work for a Washington public high school, we strongly encourage you to explore these competitive grant opportunities to support your Core Plus Aerospace curriculum and apply today!
The grant process is facilitated by the Office of Superintendent of Public Instruction. Below are links to the Form Packages as they appear in iGrants. If you do not have an iGrants account, please contact your district office and ask for the iGrants district administrator.
Click here for a fact sheet with more information about the grant funds available specific to Core Plus Aerospace, and check out the additional links for even more opportunities to help support your programs. Please email careerandcollegeready@k12.wa.us with any additional questions you have!
iGrants Form Package 668: Aerospace and Advanced Manufacturing Programs – CORE PLUS (Deadline: Thursday, November 14)
iGrants Form Package 414: High Demand Career and Technical Education (Deadline: Thursday, October 24)
iGrants Form Package 461:Non-Traditional Fields Competitive Grant (Deadline: Wednesday, November 6)
---
ATTN SCHOOL DISTRICTS: NEW RESOURCE OFFERS A PRIMER ON LAUNCHING CORE PLUS AEROSPACE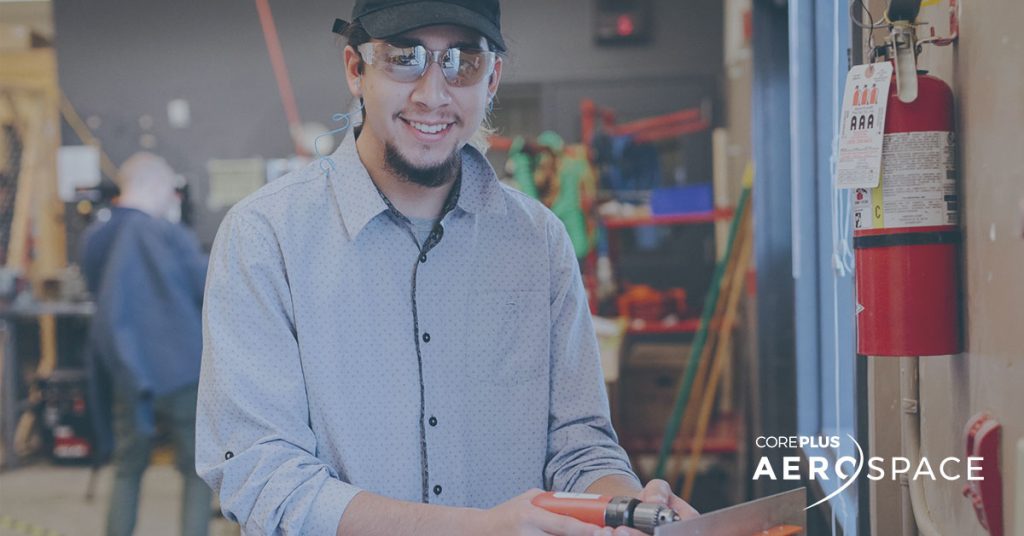 We're excited to share a new resource for school district leaders, CTE directors, and instructors interested in launching Core Plus Aerospace in their districts. This fact sheet breaks down key information and will help you explore the curriculum, learn about funding options and professional development, and access even more resources. Learn more about how you can join the 40 high schools and skills centers in districts across Washington state already using the Core Plus Aerospace curriculum to open pathways for students to manufacturing jobs, earn and learn programs, and college. The state has approved the curriculum for CTE credit as well as equivalency credit in English, math, and science. And, based on legislation enacted in 2019, Core Plus will also serve an additional pathway to high school graduation for Washington students. Click here to learn more!
---
CURRICULUM SPOTLIGHT: SAFETY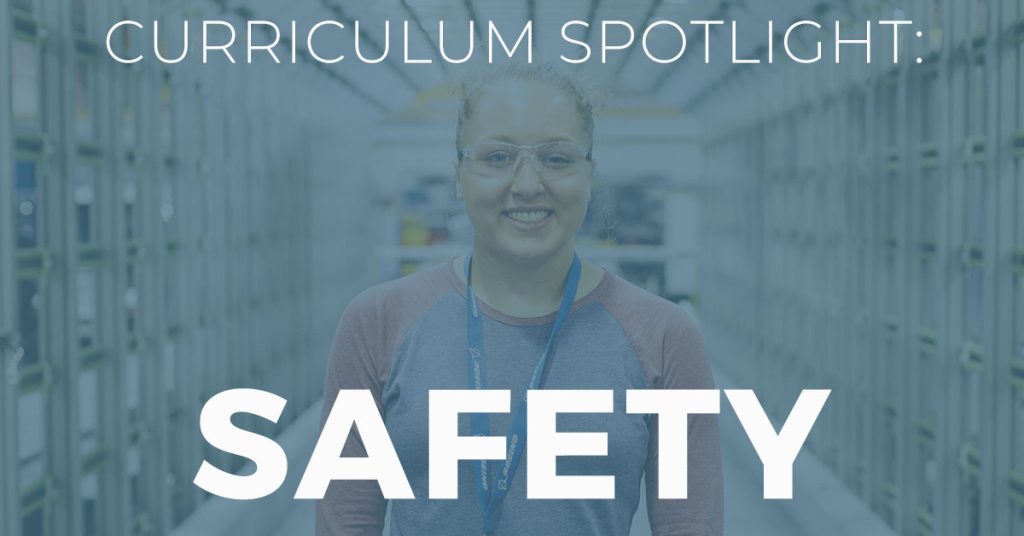 "What will students learn through Core Plus Aerospace?"
That's a question we hear from students, parents, and education leaders across Washington state as more schools integrate Core Plus Aerospace into their course offerings and now that Core Plus has been identified as one of multiple pathways to graduation. It's a question we are excited to help answer with the launch of our 'Curriculum Spotlight' series.
In this first Spotlight, we shine a light on Safety, its importance in the workplace and best practices in fostering a safe work environment. Download the Curriculum Spotlight by clicking here!
---
#MFGDAY19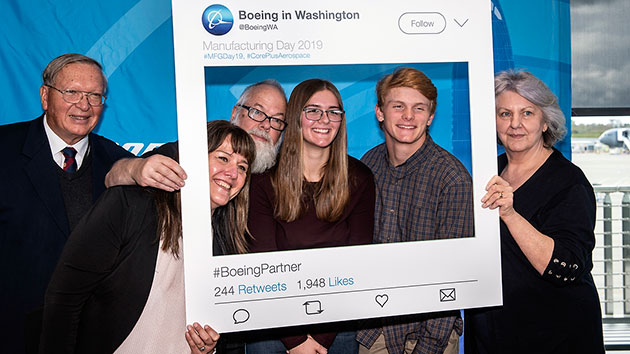 The straight facts on manufacturing in Washington are impressive – nearly 300,000 jobs, more than 6,600 firms, and average wages of more than $87,000! That's something to celebrate, and we were excited to see a range of Core Plus Aerospace partner schools, as well as community college partners from across the state, gather in Everett earlier this month to celebrate National Manufacturing Day. Thank you to The Boeing Company for hosting this event and for providing opportunities for local students, instructors, and administrators to tour the Everett facility and hear from former Core Plus Aerospace interns now working in aerospace manufacturing. "Partnering with local schools is critical to narrowing the skills gap in manufacturing and for building and maintaining a qualified manufacturing workforce," said Michele Burreson, Commercial Airplanes Workforce Development leader at Boeing. "The partner schools we're recognizing today are helping their students develop high-demand skills and providing them with great career options after graduation!" Click here to read more about Manufacturing Day 2019.
---
Want to stay up to date with what's happening in Core Plus Aerospace classrooms around the state? Enter your information below to join our monthly mailing list!