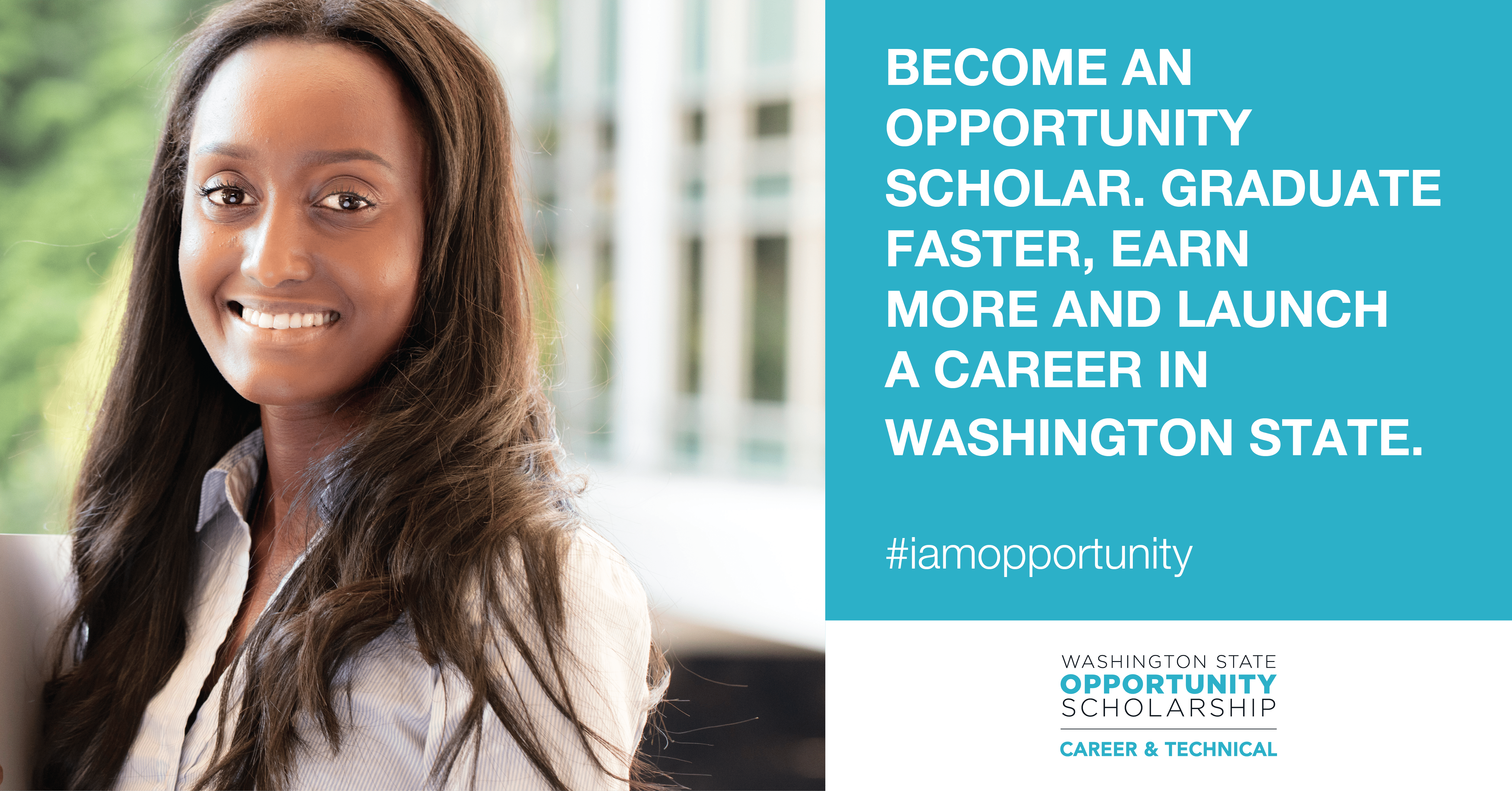 Are you interested in continuing to build your manufacturing skills this fall at a community or technical college program? Current Washington high school seniors and high school graduates can apply now for the Career and Technical Scholarship provided by the Washington State Opportunity Scholarship program!
The Career and Technical Scholarship (CTS) provides eligible students with up to $1,500 per quarter towards an eligible associate degree, certificate or apprenticeship in a trade, STEM or health care field. Funding can be used at any Washington state community or technical college and can be used to cover tuition, fees and other costs of attendance such as housing, transportation, food and more. From mechatronics and avionics to machining/tooling, you can find a list of aerospace manufacturing-aligned programs at Washington community and technical colleges here.
To receive funds for the upcoming fall quarter, you must apply for the scholarship by June 6, 2021. The scholarship is available to students with a household income up to 125% of the Washington state median family income (that's $127,000/year for a family of four). Visit waopportunityscholarship.org to learn more. The CTS applicant page is also available in Spanish here. For scholarship and application questions, please contact awards@waopportunityscholarship.org.
For students who live in rural areas, the Rural Jobs Initiative (RJI) also offers a unique program dedicated to ensuring those who live farthest from the state's community and technical colleges have a path to earning a credential that will lead to a high-demand job in their community. CTS applicants who meet the additional criteria will be considered automatically for RJI when they apply. No extra steps are required! Visit the RJI page to learn more about the eligibility criteria and view a list of rural counties whose residents are eligible for additional funding!