We're pleased to share with you content from this month's Core Plus Aerospace Newsletter. If you're interested in subscribing to updates, click here, and enter your information.
CORE PLUS AEROSPACE AT OPTIONS: PREPARE FOR YOUR FUTURE
The Core Plus Aerospace curriculum at Options High School in Bellingham, WA helps students learn manufacturing skills that will give them more options after graduation. Every day, students from Bellingham's three comprehensive high schools join students at Options High School to pursue individual career interests and develop hands-on skills that will give them an advantage after high school in whatever they pursue—work, apprenticeships, postsecondary education, or training.
"It's a great opportunity for students to explore or prepare for the future," said Jared Greenwood, Career & Technical Educator at Options High School. "These students will enter a workforce in Bellingham and Washington state that needs workers with the STEM and manufacturing skills we're working on every day."
Learn more about the Core Plus Aerospace curriculum at Options HS in our latest video, "Prepare For Your Future." And read a Q&A blog post with instructor Jared Greenwood here.
---
SPANISH WEBSITE NOW AVAILABLE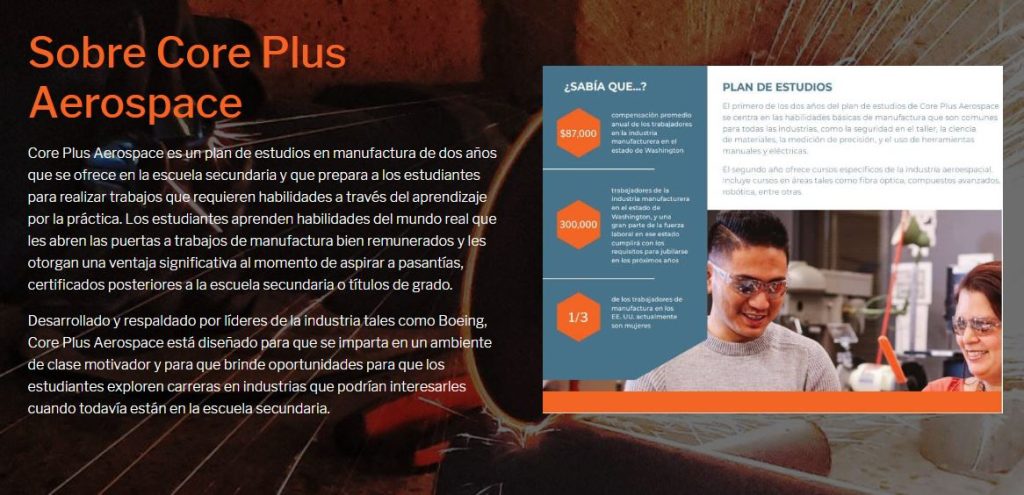 We are thrilled to announce the launch of a new Core Plus Aerospace web page in Spanish! The site contains information about the curriculum and manufacturing facts and figures in Washington state. We have also created a Parent Fact Sheet, available in seven languages, including Spanish. Please consider sharing this new web page with Spanish speaking students and parents in your school or community.
---
SHARE YOUR GRADUATION STORIES WITH US!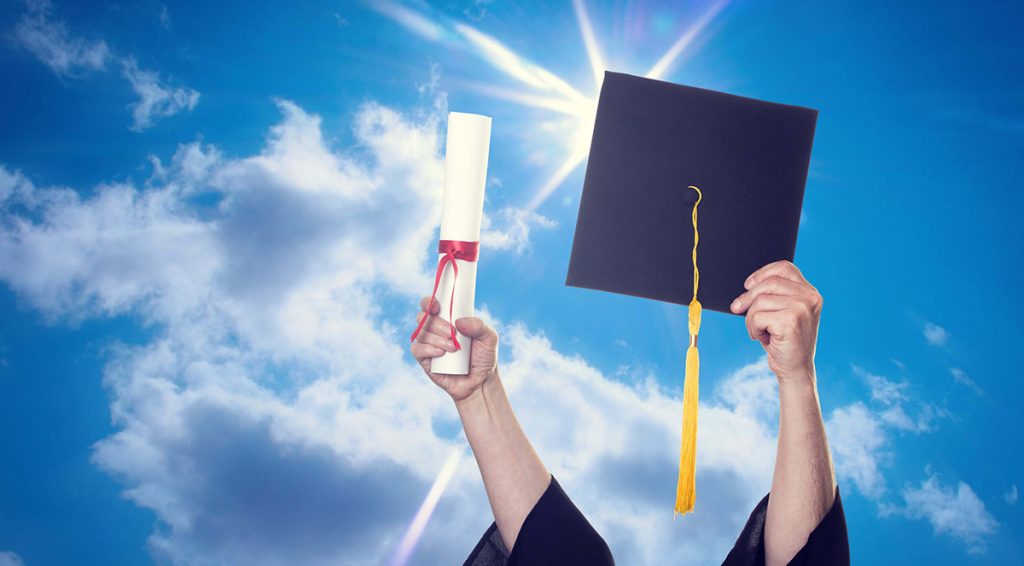 As we approach the end of May, it's time to look forward to graduation and the stories of students who will have completed their Core Plus Aerospace journeys. We hope to share stories about graduating seniors from around the state, but we need your help! If you know of a student who has benefited from participation in the Core Plus Aerospace curriculum, and has a compelling post-high school plan, please contact us! Share your stories and your photos! We want to hear what Core Plus means for these students and how it has allowed them to obtain hands-on skills that will give them an advantage after high school.
---
ATTENTION TEACHERS: PROFESSIONAL DEVELOPMENT OPPORTUNITIES COMING THIS SUMMER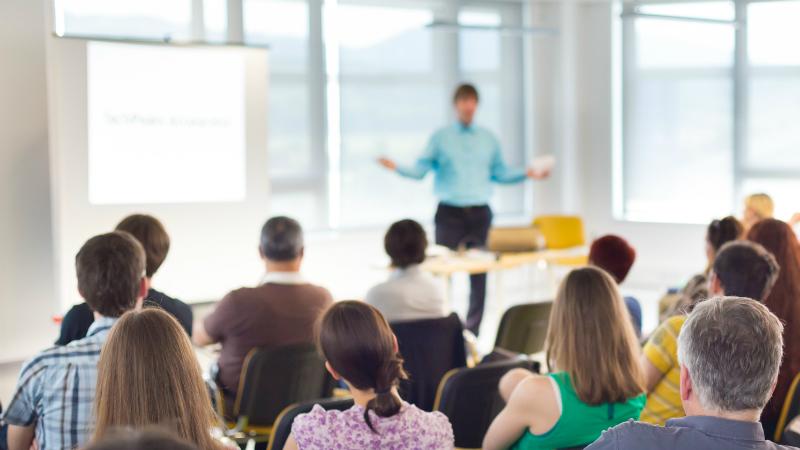 Want to learn more about the Core Plus Aerospace curriculum? Get hands-on support and build relationships with industry professionals? There will be multiple opportunities for professional development this summer, including classroom workshops as well as hands-on project experience. You'll be able to unpack the curriculum and engage with other teachers who have been deploying the curriculum in various models at comprehensive high schools and skills centers across Washington. Stay tuned for more information, dates, and locations in upcoming newsletters! You can also follow us on social media, @coreplusaero, to stay up to date or check out the "News" section of our website.
---
Want to stay up to date with what's happening in Core Plus Aerospace classrooms around the state? Enter your information below to join our monthly mailing list!