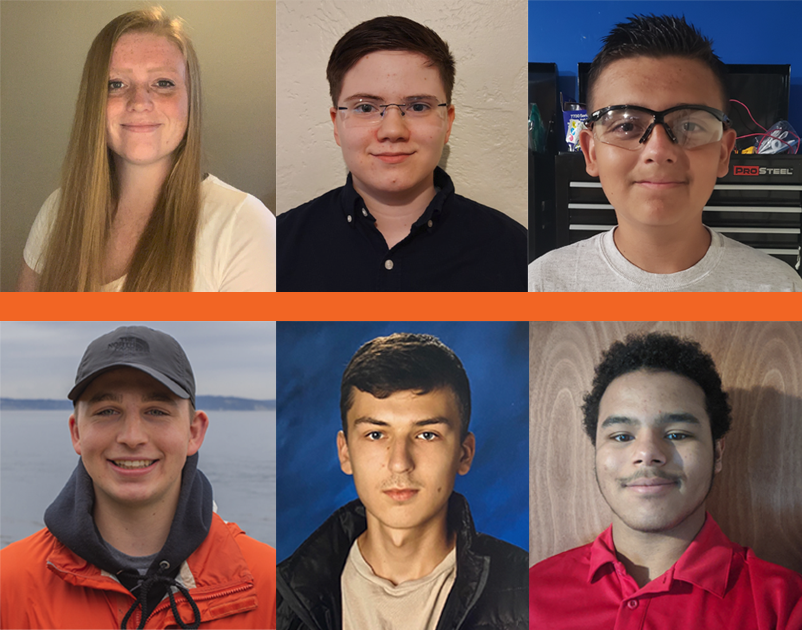 UPDATE: The application window for the Summer 2021 internship is now closed. Check back next winter for information about 2022!
***
Ready to sharpen your manufacturing skills and gain valuable career experience? Apply for the 2021

Core Plus Aerospace virtual summer internship

and learn about other manufacturing internship opportunities at Boeing.   
Applications are now open for the Summer 2021 Core Plus Aerospace Virtual Internship, hosted by Boeing. This paid, full-time internship is a great way for students enrolled in high school manufacturing programs to learn directly from Boeing trainers and early career professionals — building a foundation for successful entry into manufacturing careers and aligned postsecondary programs in fields like avionics, applied science, engineering, mechatronics, and more.
Students will receive virtual manufacturing training and complete hands-on projects. They'll have opportunities to build employability skills, explore manufacturing careers pathways, and network with Boeing professionals. Take advantage of this internship opportunity to learn more about Boeing, take your manufacturing skills to the next level, and build your resume!
Apply online by February 28, 2021. The internship program is tentatively scheduled to run from July 9 to August 6. It is open to students enrolled in courses at Washington high schools during the 2020-21 academic year. Find out more about what to expect and who should apply here.
During last year's first-ever Core Plus Aerospace virtual internship, students learned hands-on electrical and sealant skills, developed employability skills through activities like resume writing and mock interviews, and presented ideas to their mentors and industry professionals in a Safety and Quality Innovation Challenge. Hear from three of the 2020 Core Plus Aerospace interns about what they learned and how the internship got them closer to their goals – such as working in the aerospace industry and becoming an electrical engineer – in this video.
Have questions about the Core Plus Aerospace virtual summer internship? Contact Boeing's Workforce Development team: MfgTalent@exchange.boeing.com
Other opportunities for students in high school manufacturing programs:
Boeing Manufacturing Spring Fellowship: This new unpaid mentorship and networking opportunity includes weekly afternoon sessions from April 5 to May 21. Participants will build relationships, industry knowledge, and confidence navigating manufacturing careers. Learn more here and apply by February 28 here.
Boeing 2021 Summer Facilities Maintenance Internship: Paid, full-time, on-site internships will run from June 21 to August 13. Interns will receive training and skill development, job shadowing of Boeing professionals, and networking opportunities and career guidance. Specializations available for: HVAC, Electrical, Machine Repair Mechanics, Electronics Tech, Mechatronics, Utilities, Plumbing Maintenance. Learn more here, hear from the 2020 Summer Facilities Maintenance interns here, and apply by February 28 here.