Core Plus Aerospace students in the Renton School District tested their real-world readiness in an aerospace assembler competition on a Saturday at Hazen High School.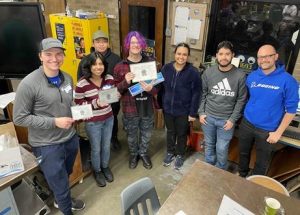 The six-hour competition included:
A hands-on project where students showed the hands-on skills they learned in Core Plus Aerospace.
A resume check where students received feedback from Boeing hiring managers on ways to improve their resumes. Students also practiced their communications skills during mock interviews with the Boeing team.
Career advice and encouragement from Core Plus Aerospace graduates and current Boeing employees Jasmine Lehal, Jonathan Sanchez, and Randy Huynh.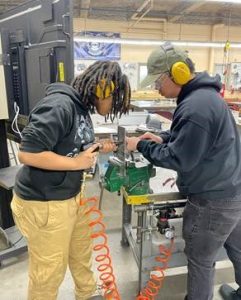 Congrats to the top three finishers who will also compete at the statewide SkillsUSA competition on March 18 at Boeing's Everett factory!
1st place: Gabby Politsch, Lindbergh High School
2nd place: Michelle Sanchez, Renton High School
3rd place: Logan Browning, Hazen High School
"I'm proud of our students for their dedication and continuing to build their advanced manufacturing and communications skills," said Creed Nelson, Core Plus Aerospace instructor at Lindbergh High School. "The opportunity to practice these skills and get real-time feedback from Boeing professionals will help prepare Renton School District students for incredible careers after high school."