We're excited to share a little about some of the people who make Core Plus Aerospace work. That includes Angie Mason-Smith, Core Plus project coordinator at the state Office of Superintendent of Public Instruction. In recent months, she has been crisscrossing the state visiting Core Plus Aerospace manufacturing programs and working with industry leaders on the development of Core Plus Construction and Core Plus Maritime programs. She's also the key to any and all information teachers and district leaders may need for grants and professional development opportunities. We got a chance to sit down with her to find out more… Read on!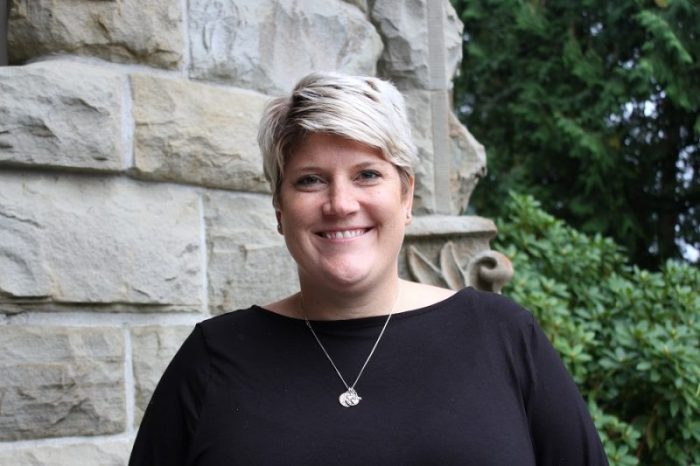 What brought you to this role as Core Plus Program Specialist for OSPI?
I come from a unique background working in academics in college athletics. My work with academically at-risk populations gave me first-hand insight into how our education system is not working for some of our most marginalized populations. Five years ago, I made the shift into K-12 education to work and be a part of the solution. I have worked in Career and Technical Education (CTE) and most recently as the executive director of a STEM Hub in Oregon. Core Plus allows me to pull on both of those strengths and support hands-on learning that prepares youth for the workforce and postsecondary education.
What's your vision for this work?
I am excited to help lead the work in Core Plus. We have some incredible sector partners. Following the successful work already done with Core Plus Aerospace, I will get to help to push collaboration and growth in other sectors, including Core Plus Construction and Maritime programs.
What kind of momentum are you seeing around Core Plus?
Demand for Core Plus seems to grow by the day. Research tells us that parents want programs like this in their schools. Students are demanding it as well. The Legislature responded by providing $1.35 million in grant money this school year. And, we're seeing increased interest and creation of new and exciting programs. In fact, we saw a jump from 29 schools applying for grants last year to 84 schools this year (including 43 schools applying for Aerospace grants). This growth will help our programs reach more rural communities and provide even more opportunities for diverse populations.
Let's talk Core Plus Aerospace specifically – what is your "elevator pitch" to schools and districts who don't currently offer the curriculum?
It doesn't take long to sell this program – the payoff and opportunities speak for themselves.  Core Plus Aerospace provides a way to get students interested in and building a skillset that will allow them to enter high-wage, high-demand jobs and fill a workforce need within our communities.  Whether a student wants to go to a four-year college to earn an engineering degree, enter an apprenticeship program, or go straight into the workforce and continue upskilling there, they will have the foundation they need and the certificate to prove they will be successful and contributing members of society.
What's your 'WHY' – your motivation for getting out and doing this work every day?
My "why" is my five-year-old son, who has an amazing imagination and loves to build with his hands. I want him to have options and any number of career pathways and life opportunities open to him so he can pick the path that best matches his needs and interests.
What excites you about what you're already seeing in your travels to CTE and Core Plus programs across the state?
So much excites me about my travels and learning about programs, teachers, and student successes all over the state in Core Plus Aerospace programs. There also lies opportunity in those experiences to expand and ensure it is not just happening in pockets of the K-12 system, but it is affecting the system as a whole. Expanding into sectors beyond Aerospace is exciting in that we'll be able to offer even more opportunities for our Washington kids and our state's industry leaders are at the table ready to help.  The Core Plus concept is bigger than a class. It is a means of giving students more opportunities while also addressing some of the future workforce needs for the state. That is very exciting!
Questions for Angie or the team at OSPI? Email them at cte@k12.wa.us